What is a mini facelift ?
A mini–facelift or mini facelift is a minimally invasive procedure that is destined  to lift drooping skin on your face. A mini–facelift involves a small incision made under the cover of the hair line and around the ears. A mini–facelift tightens the underline muscles, and excess skin, defines your jawline, improves your neck laxity and overall look.
With the newest techniques, you can achieve a younger natural look with hidden incisions and very small scars.
Deciding to get a mini facelift
The mini facelift plastic surgery is designed for patients who start noticing visible signs of aging: wrinkles, sagging skin. The mini facelift is the perfect solution for patients who are not ready for more invasive facelift procedures or can't take too much time off for recovery time.
If you are thinking about getting a mini facelift, you should set up an appointment with Dr. Shahar to discuss it. Dr. Shahar is one of New York City's best mini facelift surgeons. During the initial consultation, discuss your goals, fears and mostly discuss what bothers you about your general facial features. Facelift surgery can enhance your natural appearance, but keep in mind that a perfect face doesn't exist!
The mini facelift Experience at Natural Look Institute in 4 crucial steps
The mini facelift is a minimally invasive procedure that is destined  to lift drooping skin on your face. You need a skilled surgeon with an artistic eye, as well as years of expertise, to achieve optimal and natural looking results. "Practice Makes Perfect." Therefore, you need an experienced mini facelift surgeon who has done many facelift procedures. Dr. Shahar offers years of experience and talent. Dr. Shahar is one of the best facelift surgeons in NYC. Below are Dr. Shahar's key consultative steps:
1. Dr. Shahar's Consultative Approach and Caring Attention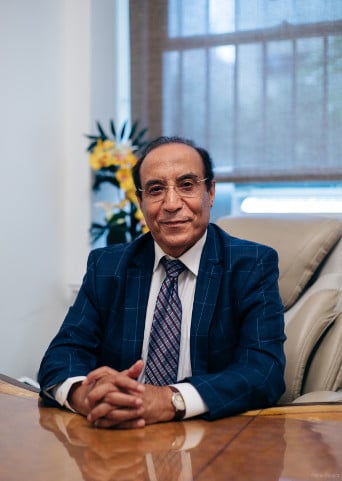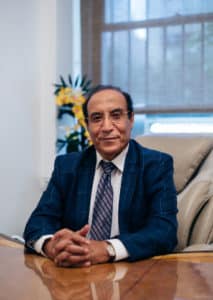 Dr. Shahar offers personalized, caring attention during your initial consultation. Dr. Shahar generously offers his time to answer any questions you may have. So, after careful evaluation in his "Mirror" room, his unique approach is to analyze your face and advise as to what you really need to do to look your best. Firstly, he addresses your specific concerns. Secondly, he lets you decide whether you wish to follow his advice or not.
2. Transparency & Trust before your mini facelift begins
The hallmark of Dr. Shahar's work is that he is highly realistic about the results of each patient. As a result, he encourages them to be as well. Therefore, he never over-corrects, and always recommends the most minimal procedure to achieve the utmost maximum natural-looking result. Meanwhile, patients are informed of the latest state-of-the-art, non-surgical alternatives to rejuvenate the face via fat injection and fillers.
3. Safety is paramount during your mini facelift procedure
"Patient care and safety is paramount to me. Therefore, I perform most of the mini facelifts in my on-site Surgical facility which is accredited by the AAAHC. Likewise, I am attended by excellent anesthesiologists and nurses. Mini facelift procedures are performed under local anesthesia. As part of my patient care, I am personally follow up with my patients after the procedure to make sure their concerns have been addressed."
Dr. Shahar has perfected the facelift procedure, minimizing scar length and visibility. The incision site becomes almost invisible so that you can have a short hair style without it being noticeable. If the neck has significant laxity (looseness) a small incision under the chin is made to remove excess fat and tighten the muscle.
Whether you wish to enhance your appearance by improving upon your best features or correct those you may want to change, his impeccable artistic judgment, finely honed expertise and caring attention will create natural, more toned, younger-looking results. Those natural results are custom-tailored to your unique individuality without altering your look.
4. Awareness of the mini facelift procedure and pre/post-op instructions
Doctor Shahar recommends you stop smoking 1 week before the surgery and refrain from smoking for at least 1 week after the mini face lift surgery. He also recommends you avoid consuming alcohol 1 week before surgery and refrain from drinking at least 72 hours after the mini face lift surgery. You should avoid taking any drugs containing aspirin or drugs such as Mortrin, Advil or Premarin 1 week before surgery. Use only Tylenol if needed. Avoid taking food supplements (vitamins, protein powder…) at least 1 week before surgery.
The mini face lift surgery usually lasts for 2 hours. The procedure can be done under local anesthesia.
You will need someone to drive you home after the mini face lift is performed. You may be prescribed pain medication making it unsafe to drive or operate any kind of machinery. Driving should be avoided for about 4-5 days.  You can take showersafter 2 days.
What are the benefits of a mini facelift?
The mini facelift (weekend facelift) is a rhytidectomy plastic surgery technique intended to enhance overall facial appearance thanks to the lifting and tightening of the skin and muscles in the face, cheeks and jaw. This minimally invasive procedure reduces sagging and wrinkles in the cheek and jawline area. With the newest techniques, you can achieve a younger natural look with fuller cheeks and a well-defined jaw line.
One of the main benefits of a mini facelift is that it requires a shorter recovery time.
Also, since mini facelifts are less invasive, the discomfort is minimal post-op.
Unlike a traditional more invasive facelift, mini facelifts can usually be performed using local anesthesia.
Lastly, since mini facelifts are less time consuming, complicated and do not require general anesthesia, the cost is significantly lower than that of a traditional facelift.
How we Achieve a Natural Looking Mini Facelift
Firstly, what patients respect most about
Dr. Shahar
's plastic surgery is that he has their best interests at heart. As a result, his creative proficiency has been sought after by some of the most prominent people, both nationally and internationally.  Secondly, Dr. Shahar's artistic finesse and expert technique creates natural looking results without "changing" your look. Dr. Shahar pays special attention to your natural facial proportion. He conducts a thorough analysis of your face and facial features.
"As a
Top Plastic Surgeon in New York City
, I am passionate about bringing authentic artistry to my work. Therefore, my philosophy is based on a keen eye for balance, composition and maintaining integrity of form to achieve natural looking results. Above all, I will refuse to perform cosmetic and plastic surgery procedures I believe are unnecessary to protect the welfare of my patients." Dr. Shahar
Are mini facelift results permanent?
It can vary from patient to patient. However, from our experience mini face lifts last 10 years.
Do mini facelifts hurt?
Most patients experience mild discomfort that can easily be controlled with pain medication. You may experience a slight "tightness" at the bottom of the face and neck. Most patients take pain medication for the first two days. Doctor Shahar will provide you with the necessary prescriptions.
What about Mini Facelift Recovery
Recovery from a mini facelift is much faster than a full facelift. Minor swelling and bruising is usually over in 1 week. You should be back to work in one week. Mini facelifts are called "weekend facelifts" because you can have the procedure done on a Friday and be ready to go back to work on Monday.
Before and After Mini Facelift Procedure on Patients
The following patients came to Dr. Shahar to correct their proportion and undergo a mini facelift procedure in New York City.
His experience and expertise allows him to achieve the perfect balance and facial harmony. Here are the before and after mini facelift results:
You can find more before and after mini facelift plastic surgery results
here
Any concerns regarding your facial feature balance? Considering mini facelift? Looking for mini facelift costs in nyc? Looking for a mini facelift facility near you?
Dr Shahar has successfully operated on thousands of
cosmetic procedures
on his patients in his carrier of 20+ years.like an artist he redefines the beauty of his patients. He is well aware of facial harmony and make sure all facial features are in proportion to each other in terms of projection and size. Dr Shahar is a reputable and experienced plastic surgeon who offers cosmetic procedures with natural looking results so every one will notice but no one will know.