Why Choose Rhinoplasty?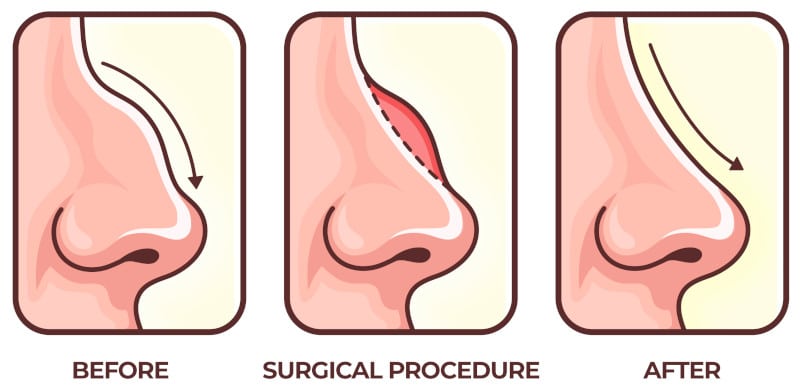 If you're unhappy with your nose's shape, have experienced changes due to aging, or have suffered an injury affecting your nose, nose reshaping could be a viable solution. As the central point of your face, your nose significantly impacts your overall appearance.
By consulting with one of NYC's top rhinoplasty surgeons, Dr. Shahar, you can explore possibilities to reshape your nose in harmony with your other facial features (read our blog post: What to Expect During Your Nose Job Consultation).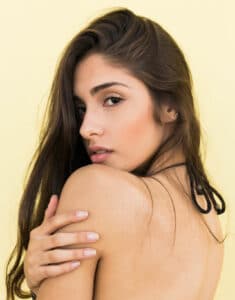 It's not uncommon for us to meet patients deeply unsatisfied with the nose they were born with. Some lament the alterations their nose has undergone with age, while others bear the brunt of disappointing results from a previous surgery, or are reeling from a recent severe injury. Given the significant role your nose plays in defining your facial features, these feelings of dissatisfaction are understandable. If you often find yourself envisioning a more desirable nose, it's a strong indication that scheduling a consultation for a Nasal surgery could be the right path for you.
If the idea of undergoing nasal reconstruction is steadily occupying your thoughts, it's an excellent idea to arrange a meeting with Dr. Shahar to learn about our method, procedure, and all the intricacies related to this transformative process. Renowned as one of New York City's most skilled nose job surgeons, Dr. Shahar offers an initial consultation during which we can freely discuss your aspirations, concerns, and specifically, what aspects of your nose cause dissatisfaction.
Dr. Shahar is firmly committed to maintaining a natural look, and as such, he staunchly refrains from over-correction. Instead, he often suggests alternative or minimally invasive procedures to yield subtler, natural-looking results in cosmetic surgery.
Meet Dr. Yoel Shahar, NYC's Top Nose Reshaping Surgeon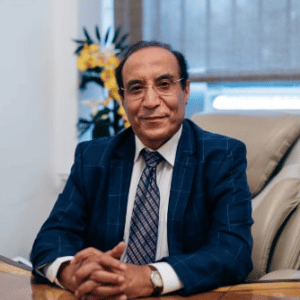 Choosing a nasal augmentation surgeon requires careful consideration (see our blog post: How to Choose the Right Nose Surgeon for You). Dr. Shahar brings over three decades of experience to his role, making him one of the most reputable plastic surgeons in New York City. Notably, Dr. Shahar is a Board Certified Cosmetic and General Surgeon, offering an exceptional level of expertise and a commitment to achieving natural, harmonious results.
Nasoplasty is often deemed the most challenging procedure in the realm of plastic surgery, necessitating not only technical acumen but also an aesthetic sensibility for the best outcomes. As the saying goes, "Practice Makes Perfect." Hence, it's crucial to choose a seasoned nasal reduction surgeon, someone who has refined their craft through performing thousands of nasal surgeries. This blend of vast experience and artistic precision is the key to achieving the ideal results.
Dr. Shahar's credentials are indeed impressive. Not only is he a Board Certified Cosmetic Surgeon, but he also holds Board Certification in General Surgery. His memberships and fellowships include esteemed organizations such as the American Medical Association, the American College of Surgeons, the American College of Oral and Maxillofacial Surgeons, and the International College of Surgeons. Beyond that, he is licensed to practice in both New York and New Jersey.
In addition to his robust clinical practice, Dr. Shahar is committed to continuous learning and the sharing of knowledge. He regularly partakes in numerous professional conferences and actively educates fellow cosmetic surgeons. His expertise is widely recognized and sought after, leading to frequent features on television and quoted references in a myriad of magazines and publications.
Furthermore, Dr. Shahar possesses extensive experience working with diverse ethnic backgrounds, underscoring his commitment to maintaining unique characteristics while creating harmonious results (read our blog post: Understanding Ethnic Rhinoplasty).
As a recognized leader in cosmetic surgery, Dr. Yoel Shahar, MD, frequently referred to as "Doctor Nose," offers personalized nasal reconstruction services in NYC. As one of the best nose reshaping surgeons in Manhattan, New York City, Connecticut and New Jersey, Dr. Shahar understands the profound effect a well-executed nose surgery can have on the balance of your facial features. From minor reshaping to significant modifications, Dr. Shahar's nasal tip refinement services aim to create a harmonious, natural appearance. Schedule your FREE consultation today!
Preparing for a nose job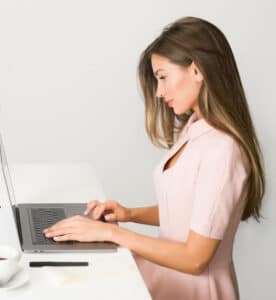 Dr. Shahar emphasizes thorough consultations before nose surgery to fully understand each patient's goals and to outline the process clearly.
During the initial consultation, Dr. Shahar conducts a careful evaluation of your face and nose and takes photos to plan the optimal approach for your unique requirements. This patient-focused consultation helps to establish realistic expectations and to ensure that every patient is prepared and comfortable with the procedure.
Read some of our blog posts to prepare for nose reshaping surgery:
Reviewing Your Medical History Prior to Nose Surgery
Before discussing the specifics of nasal refinement surgery, Dr. Shahar will prioritize understanding your motivations and objectives. He will inquire about your medical history, an essential step to tailor the procedure to each patient and assess any potential risks associated with nose surgery. Topics will include any previous nose surgeries, nasal conditions, obstructions, and current medications. Certain health conditions or pre-existing conditions may make nose modeling or specific types of nose surgeries less suitable for you.
Conducting a Physical Exam
To further assess your suitability for the nose surgery procedure, Dr. Shahar will have you perform a physical examination and order blood tests. He will meticulously analyze your nose, both inside and outside, as well as your overall facial features and proportions. Known for achieving perfect facial harmony, Dr. Shahar will use this exam to identify the necessary modifications to accomplish a harmonious, natural-looking nose. He will assess the thickness of your skin and evaluate the bone structure of your nose's upper section and the resistance of the cartilage in the lower portion.
Capturing Photos of Your Face and Nose
Dr. Shahar and his assistant will photograph your nose and its relationship to your facial features from various angles. These images assist Dr. Shahar in visualizing the ideal nose for you, taking into account your unique features to attain the best possible symmetry. They also serve as a valuable tool to facilitate discussions about specific plans and goals pre- and post-surgery.
Discussion of Goals and Expectations
A crucial step in the process is your in-depth discussion with Dr. Shahar about your motivations and expectations regarding your upcoming surgery. Understanding why you're opting for plastic surgery, and specifically, nose surgery, is key for Dr. Shahar. He will elucidate what he can and can't achieve with a nose job, ensuring a mutual understanding. Open conversation about any uncertainties, goals, and fears is vital. Dr. Shahar is committed to guiding you at every step, refusing to conduct any cosmetic or plastic surgery procedures he believes are unnecessary for your welfare. To respect your natural features and achieve facial harmony, Dr. Shahar might also suggest other enhancement procedures.
Your consultation
Ensuring Safety Above All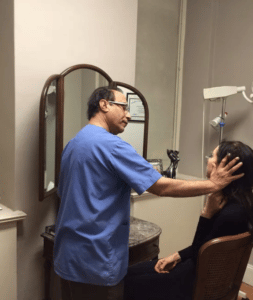 Prioritizing patient safety and care both before and after surgery is essential. I conduct most of the procedures in my own on-site surgical facility, accredited by the AAAHC. Expert anesthesiologists and nurses accompany me during the procedures. The type of anesthesia used is "sedation," where patients breathe independently and recover swiftly. Certain procedures are performed under local anesthesia. I personally follow up with all my patients post-procedure to ensure their well-being.
Personalized Care and Attentiveness
Dr. Shahar provides personalized and compassionate attention, both during your initial consultation and post-surgery. He takes ample time to address any questions or concerns you might have. During your initial consultation, Dr. Shahar conducts a detailed evaluation in his specially designed "Mirror" room, analyzing your face and nose to ensure perfect facial harmony.
Building Trust Through Transparency
What truly sets Dr. Shahar's work apart is his realistic approach to the potential outcomes of each patient's cosmetic surgery. He encourages patients to adopt the same realistic mindset. Avoiding over-correction, he often suggests minimal procedures to ensure natural-looking results. Additionally, patients are kept fully informed about the latest state-of-the-art techniques and non-surgical alternatives for facial rejuvenation, such as fat injections and fillers.
How much does rhinoplasty cost in NY?
The cost of rhinoplasty in NYC typically ranges from $7,000 to $20,000. Various factors influence the cost, making a personalized consultation essential to providing an accurate quote.
If you're considering nose surgery, schedule a FREE consultation with Dr. Shahar to discuss your goals and understand the associated costs (see our blog post: The Real Cost of Rhinoplasty: What to Expect in NYC). Our New York City practice: Natural Look Institute, accommodates New Yorkers, out of town and international patients.
Learn More About Your Rhinoplasty Journey with Our Expert Articles
Considering a rhinoplasty procedure is a significant decision that often comes with many questions and considerations. To help you navigate this transformative journey, we offer an extensive library of expertly written articles on various aspects of rhinoplasty. From understanding the differences between primary and secondary rhinoplasty to learning about recovery timelines and financial commitments, our articles provide in-depth insights to guide you every step of the way. Below, you'll find a curated list of articles automatically updated to ensure you have the most current and comprehensive information at your fingertips.
Feel free to dive in and empower yourself with the knowledge you need to make an informed decision by reading the following curated articles: