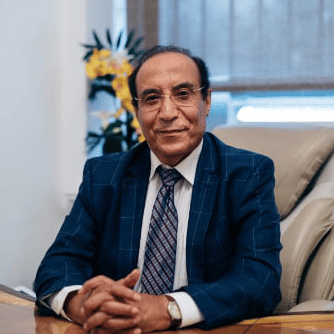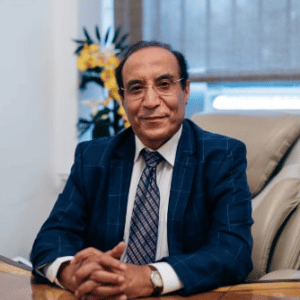 Renowned Cosmetic Surgeon Dr. Yoel Shahar has an unparalleled legacy, spanning nearly 25 years, of performing thousands of procedures in New York City and Israel. Dr. Shahar's genius lies in his capability to accentuate your natural beauty, breathe life into your youthful glow, and enable graceful aging through his keen aesthetic sensibilities. As a maestro in his field, the testimony of innumerable satisfied patients serves as a testament to his unmatched expertise.
One of the unique aspects of Dr. Shahar's practice is his proficiency in "secondary surgery." This type of procedure caters to individuals who, having undergone surgeries elsewhere (ex: rhinoplasty), find their results less than satisfactory. As such, Dr. Shahar has emerged as the preferred doctor to correct these outcomes, both in New York and internationally.
Holding board certifications as a General and Cosmetic Surgeon, Dr. Shahar is an Associate Fellow of the American Medical Association and a Fellow of the American College of Surgeons, American College of Oral and Maxillofacial Surgeons, and the International College of Surgeons. He is licensed to practice in both New York and New Jersey.
Furthermore, Dr. Shahar remains an active participant in several professional conferences and extends his expertise by educating other cosmetic surgeons. His commendable work and insights have earned him frequent features on television and quotes in a plethora of magazines and publications. With Dr. Shahar, you're not only choosing a surgeon—you're choosing an artist, an expert, and a trusted professional.

Consultation with Dr. Shahar: Personalized Care and Expert Guidance
Experience the warmth of personalized care as you step into your consultation with Dr. Shahar. He takes the time to hear your questions, address your concerns, and truly understand your aesthetic goals. Within the intimate setting of his exclusive "Mirror" room, he thoughtfully analyzes your features to recommend the best course of action that will enhance your natural beauty, leaving the ultimate decision to you.
Honesty & Trust
Dr. Shahar prides himself on fostering an environment of transparency and realistic expectations. He is a firm believer in the power of subtlety, choosing not to over-correct but instead advocating for minimal procedures that yield maximum, natural-looking results. You can trust him to guide you towards the most cutting-edge, non-surgical alternatives for facial rejuvenation such as fat injection and fillers, keeping you informed every step of the way.
Safety Above All
Dr. Shahar firmly adheres to the adage, "Patient care and safety come first". Therefore, he conducts most of his procedures in his AAAHC accredited, on-site surgical facility, supported by a proficient team of anesthesiologists and OR nurses. The choice of anesthesia is always patient-centered, with options ranging from sedation for quick recovery to local anesthesia for specific procedures. Dr. Shahar's dedicated patient care extends beyond the operating room, with personalized follow-ups to ensure all your post-procedure concerns are promptly addressed.
Your journey to a naturally enhanced, younger, and more toned appearance begins here. With Dr. Shahar's masterful artistic judgment, refined expertise, and personalized care, expect results that are uniquely tailored to you, preserving your individuality while subtly enhancing your features. Choose Dr. Shahar to guide you towards an aesthetic journey marked by safety, transparency, and transformative results.
"Thank you to Dr. Shahar for giving me such an awesome experience I highly recommend Dr. Shahar to anyone looking for top notch plastic surgeon. And the best part is that he's a great person with many talents. I am very happy with my results. They are perfect so thanks again to Dr.Shahar .😁"
See Dr. Shahar's profile on Healthgrades.