Considering Rhinoplasty?
Oftentimes, patients that come to us, truly dislike the nose they were born with. Some don't like how their nose has changed as they aged. Others may hate the results of a previous surgery or have recently suffered a serious injury. After all, your nose is one of the most defining characteristic of your face. Regardless, if you've caught yourself dreaming of a better nose and are stuck with this lingering feeling, it is most probably a great idea to schedule a consultation.
If you are strongly thinking about getting a nose surgery, you should set up an appointment with Dr. Shahar to discuss our approach, process and all the details surrounding the procedure. Dr. Shahar is one of New York City's best nose job surgeons. During the initial consultation, we'll discuss your goals, fears and mostly discuss what bothers you about your nose. Dr. Shahar will never over-correct and will always recommend alternatives or minimal procedures to achieve natural looking cosmetic surgery results.
You may enjoy the following articles to prepare for your rhinoplasty:
Dr. Yoel Shahar, MD aka "Doctor Nose"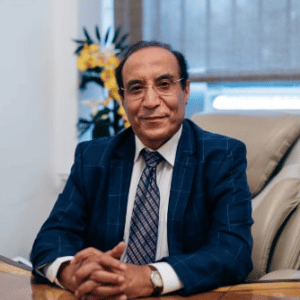 Since nose surgery is considered the most difficult operation in the field of plastic surgery, you need a skilled cosmetic surgeon with an artistic eye, as well as expertise, to achieve optimal results. "Practice Makes Perfect." Therefore, you need an experienced nasal reconstruction surgeon who has done thousands of nasal surgery procedures. Dr. Shahar offers 3 decades of experience, talent and is one of the best rhinoplasty surgeon in New York City.
Doctor Shahar also has vast experience with diverse ethnic backgrounds. He understands the importance of maintaining unique characteristic.
Dr Shahar, the founder of Natural Look Institute is a reputable, experienced and top New York plastic surgeon. He possesses masterful cosmetic surgery skills and has a keen eye for esthetics. Dr Shahar has been named one of New York City's best cosmetic surgeons. He is often referred to as "Doctor Nose". His creative proficiency has been sought after by some of the most prominent people both nationally and internationally.
Most noteworthy, Dr. Shahar is a Board Certified Cosmetic Surgeon. A Board Certified General Surgeon. An Associate Fellow of the American Medical Association. Fellow of the American College of Surgeons, American College of Oral and Maxillofacial Surgeons and International College of Surgeon. Furthermore, he is licensed in New York and New Jersey.
Finally, he participates in numerous professional conferences in addition to teaching other cosmetic surgeons. He is repeatedly featured on television and quoted in numerous magazines and publications.
Your consultation
Safety is paramount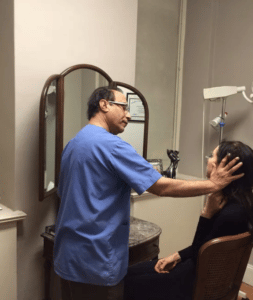 Safety and patient care pre and post operation are crucial. I perform most of the procedures in my on-site Surgical facility which is accredited by the AAAHC. I am attended by excellent anesthesiologists and nurses. The anesthesia provided is "sedation" where the patient breathes on their own and recovers quickly.  Some procedures are performed under local anesthesia. I always personally follow up with my patients after the procedure.
Personalized & Caring Attention
Dr. Shahar offers personalized, caring attention during your preliminary consultation and after the surgery has been performed. Dr. Shahar generously offers his time to answer any questions you may have. During the preliminary consultation, Dr. Shahar will perform a careful evaluation in his "Mirror" room. He will analyze your face and nose to achieve perfect facial harmony.
Transparency & Trust
The hallmark of Dr. Shahar's work is that he is highly realistic about the expected cosmetic surgery results of each patient. He encourages patients to be as well. He never over-corrects and always recommends minimal procedures to achieve natural looking cosmetic surgery results. Moreover, patients are informed of the latest state-of-the-art techniques, non-surgical alternatives to rejuvenate the face via fat injection and fillers.
How to Prepare for Rhinoplasty?
Before scheduling your nose job, you must meet with your nose surgeon to discuss, plan and determine if surgery is right for you. Dr. Shahar is one of New York City's best nose surgeons. During the initial consultation you will discuss your goals, motivation for surgery and potential fears you may have with Dr. Shahar. Rhinoplasty surgery can enhance your natural appearance, but keep in mind that a perfect nose doesn't exist! Below, you'll find the process used by Dr. Shahar in determining wether rhinoplasty is the right procedure for you:
Discussing your medical history before your nose surgery
Dr. Shahar will insist on asking you about your motivations and goal before discussing rhinoplasty. Dr. Shahar will also ask you questions about your medical history. It is meant to adapt to every patient and understand if there are any potential risks during your nose surgery. Dr. Shahar will ask you about any past nose surgeries, nasal issues, nasal obstructions, medication you are on or take. Certain conditions or pre-conditions can make you unsuitable for rhinoplasty or types of nose surgeries.
Performing a physical exam before rhinoplasty
Dr. Shahar will conduct a physical exam and blood tests before considering rhinoplasty. Dr. Shahar will carefully examine your nose (inside and outside), facial features and facial proportions. Dr. Shahar is renowned for achieving perfect facial harmony. This exam is necessary to determine the changes that need to be made to achieve perfect harmony and a natural looking nose. He will look at the thickness of your skin, the upper section bone structure of your nose, the lower portion to test cartilage resistance.
Taking photos of your face and nose
Dr, Shahar and his assistant will take pictures of your nose in proportion to your face. They will take photos of your nose from different angles. This will help Dr. Shahar envision the perfect nose for you considering your facial features to achieve the best symmetry. These photos allow to discuss the specific action plan and goals before the rhinoplasty (before and after nose job).
You will exchange on goals and expectations for your rhinoplasty
As in the preliminary discussions with Dr. Shahar,  you will discuss your motivations and expectations in regards to your future rhinoplasty. It is a very important step and is dear to Dr. Shahar. He needs to know why you are looking to use plastic surgery and more precisely nose surgery. He will explain what he can do and cannot do for you when it comes to performing a nose job. This step is crucial and it is important you discuss openly and share any doubts, goals and fear! Doctor Shahar is there for you every step of the way. He will refuse to perform cosmetic and plastic surgery procedures he believes are unnecessary to protect the welfare of my patients. In order to respect your facial features and achieve facial harmony, Dr. Shahar may suggest other enhancements.
Rhinoplasty Cost in NYC
The rhinoplasty cost in NYC can typically range from $7,000 to $20,000. The cost of rhinoplasty depends on a number of different factors so price will vary accordingly.
Are you strongly considering rhinoplasty? Please call our office at (212) 717-4066 (NYC) or Book a FREE Consultation with Dr. Shahar to discuss the motivations, goals and cost of your nose job. Our New York City practice: Natural Look Institute, accommodates New Yorkers, out of town and international patients.
You might enjoy reading: