What are fat injections? What is a fat grafting procedure?
A fat grafting procedure (or fat injections) is a cosmetic surgery procedure meant to transfer fat from areas in which you have excess fat. The excess fat is injected it into areas that may be lacking in volume, such as your face. Those are called facial fat injections. This procedure is very safe and the results are long-lasting and natural looking when performed by the right cosmetic surgeon.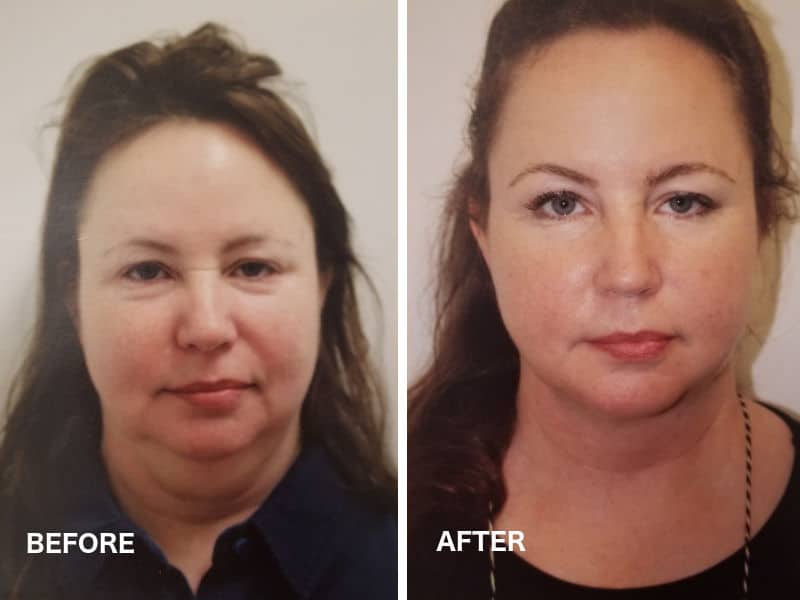 Why fat injections? What changes with age?
The changes that occur with aging are a loss of volume, gravity changes, loss of skin elasticity, and the formation of wrinkles. Fat injection is a procedure that involves harvesting fat from other areas of your body to ultimately re-inject it in your face. The purpose of fat injection is to restore the loss of volume.A temporal lift minimizes the need for fillers
In order to maximize the results for a  youthful look, Dr. Shahar came up with the solution to restore the loss of volume under the eyes and the cheekbones. At the same time, Temporal Lift improves the laxity using a fat transfer from the patient's tight and injected to the desired area in the face. The fat transfer lasts for many years and eliminates the need for fillers that last only for months. So it is also cost-effective!
Fat injection is very effective in making you look younger.
Some patients may find it more effective than a mini-face lift. Most of the time, fat injection is performed together with a facelift. The procedure is done under local anesthesia, and you can return to work the next day.
There are numerous alternative filler substances used today as well. These include Restylane, Perlane and Radiesse. Each one of them has advantages and disadvantages.   Dr. Shahar has selected only the best products, and will discuss the different options, available as well as the preferred substance for you. As filler, the fat injection can last for years in certain areas of the face and body. A fat injection can correct disproportion of facial features to bring balance and harmony to your face. It can enhance your cheeks, eliminate depression of your lower eyelid and nasolabial folds (deep folds that run from the side of the nose to the corner of the mouth), or eradicate the pre-jowl depression. It is the preferred method of choice since your own fat is being used. Compared to other injectables with temporary results, this procedure provides long lasting results.
Doctor Shahar's promise and secret technique: The Right Volume in the Right Spot
Fat injection is a procedure that involves harvesting fat with a small tube (called a cannula) from the abdomen or flanks, and injecting it to the face. It is vital to have a surgeon with an artistic eye for proper placement of the fat to produce optimal results.
Though this procedure is now gaining popularity, Dr. Shahar has been performing the procedure for the past 15 years. Having done thousands of fat injections, Dr. Shahar has the experience and expertise to obtain optimal results.
How do fat injections work?
Fat injections, otherwise known as facial fat grafting, can be administered to the face. Fat injections requires harvesting from a specific "donor site" of your body (such as the buttocks or abdomen). A specific liposuction technique is used to extract the fat from the donor site, with a small tube (called a cannula). The suctioned fat from the donor area is then transferred to the face, as a graft.
When should I consider a facial fat graft?
You may consider facial fat injections / facial fat grafts when you have deep facial wrinkles, hollows or creases. You may consider facial fat injections if you are looking for a more permanent facial correction procedure (in comparison to temporary fillers). Fat grafting / fat injections are a good procedure when it comes to filling bodily depressions and rejuvenating the face.
What are the proven benefits? is the procedure risky?
The fat used in the fat injection procedure is autologous. In other words, it is taken from a donor site from your own body. This means allergic reactions are extremely rare and you also benefit from removing fat from another area in your body. Fat injection treatment is minimally invasive and does not require incisions. Fat injections (or facial fat grafting) are considered relatively safe and risk free as a cosmetic surgery procedure. There is very little risks for adverse effects when using your own fat as a filler. The discomfort from fat injections is usually minimal. It can easily be controlled with medication. Most patients take pain medication for the first two days. Doctor Shahar will provide you with the necessary prescriptions.
How long does it take to recover from fat injections? How permanent are the results?
Some swelling, bruising may appear and last for about 48 hours. Patient should avoid the sun until it subsides. Recovery times vary from patient to patient. However, it should take no longer than 1-2 weeks of recovery time.
The results are permanent. However, a small portion of the re-injected fat will be reabsorbed during the first six months. For a long-lasting effect, facial fat grafting patients generally receive 3 to 4 treatments over a six-month period. Fat injections last longest when the fat is injected in stationary areas (such as the cheeks).
How much do fat injections cost?
The costs of fat injections / fat transfers depends on the complexity of your facial fat transfer, the areas that require injections and your aesthetic goals. At Natural Look Institute we have perfected our technique over the years. We are now able to offer very affordable fat injections, as a result. Generally speaking, fat injections cost $2,000 and up. Additionally, facial fat injections require harvesting fat from a donor site. The fat needs to be processed before being re-injected. Please call our office at (212) 717-4066 (NYC) or Book a Consultation to arrange for a free consultation with Dr. Shahar.
Fat injections face before and after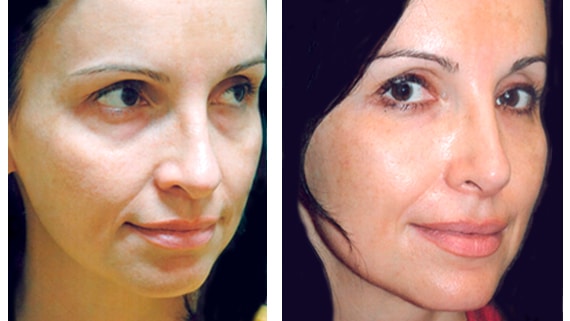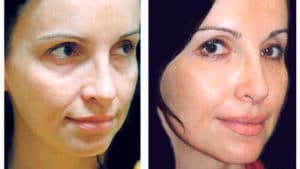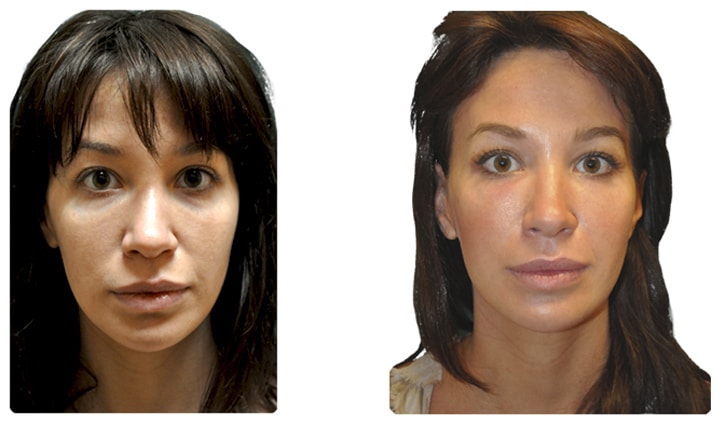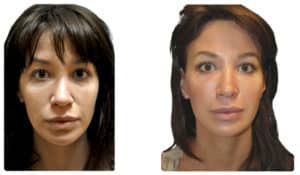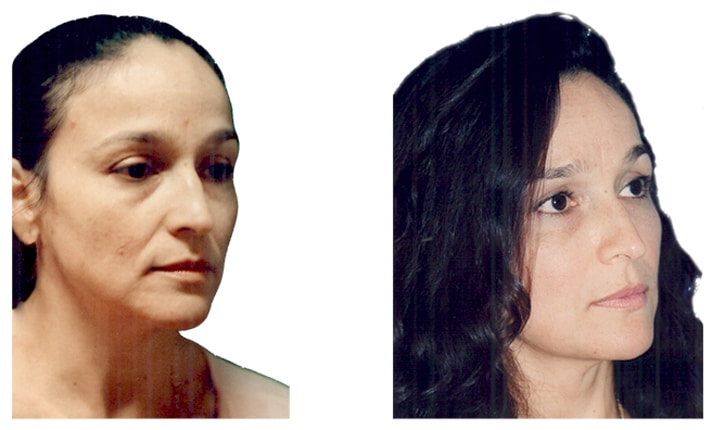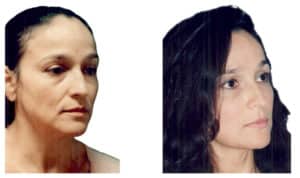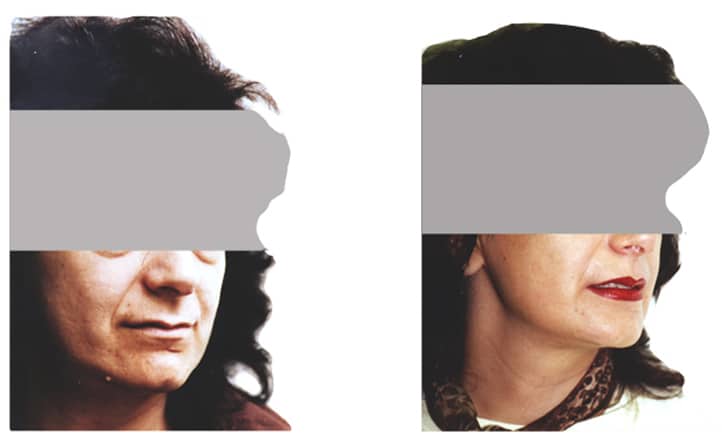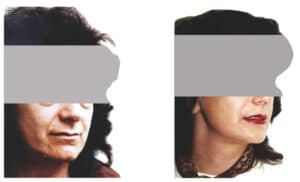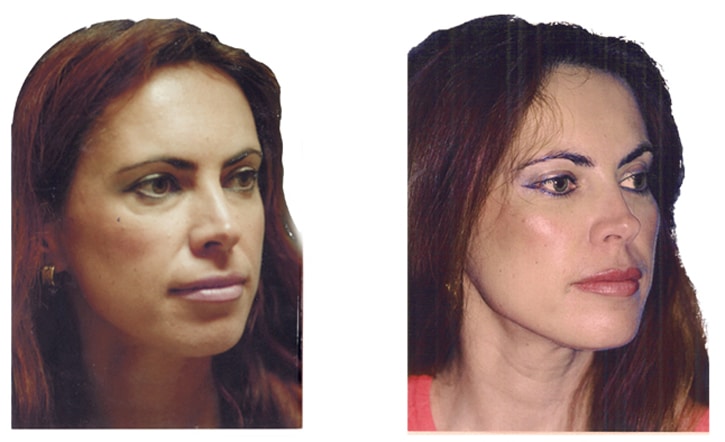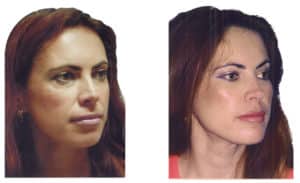 Hear what Lex has to say about Dr Shahar's natural looking fat injection procedure from her Instagram video!
You will find below, beautiful testimonials from Lex (Alexandra Dieck) about fat injection and natural-looking results😍.
Our patient, NYC latina blogger and influencer Lex is sharing about the procedure she's done several weeks ago and how happy she is with the results! Listen to Lex's Instagram video / testimonial: "People give me 24 years old when they try to guess my age… and I'm definitely not"
View this post on Instagram
"I couldn't be happier with the results– already!" – wrote Lex in her blog testimonial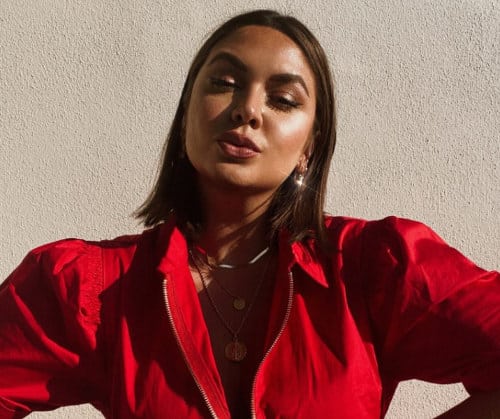 "DO WHAT MAKES YOU HAPPY WITH DR. SHAHAR
I have always believed in doing what makes you happy. For instance, if you have an insecurity and it truly affects your happiness, then take control of it and do something about it! Some of y'all have watched me grow up over the past 7 years on this platform and I have always strived to keep it real and be my unapologetic self. You have seen the ups and downs, my workout and health journey and all the embarrassing raw moments in between. During quarantine I had a lot of time to think and self reflect. I feel capable of standing confidently in my own shoes and owning it. However, no one is perfect and I still have insecurities. So I decided I wanted to do something about it. That's when I came across Dr. Shahar who is famously known for his natural enhancing procedures in Manhattan.  I have always been a bit self conscious of my jawline (or should I say lack thereof) and my under eye bags. Admittedly, why I normally wear sunglasses and rarely take any side profile pictures… unless I catch the perfect angle. But this is something that has caused me daily stress and self doubt– no guasha, firming creams, etc could fix this. (If you feel my pain, I want you to know it's not you! These problem areas are predominantly hereditary and extremely common) But remember, you are beautiful no matter what. I just wanted to do this for myself, so I started the research process and searched for the most reputable doctor in NYC. I wanted someone who could help me achieve my most NATURAL goals.
Talking about cosmetic procedures can seem taboo, like something people should hide but I am doing this for myself and there's nothing shameful about that. I know who I am at my core, I take care of myself from the inside out and this procedure has already completely changed my confidence level– that's what matters. So with that said, I want to talk more about Dr. Shahar and why I trusted him.
Dr. Shahar is famously known for his natural enhancing procedures in Manhattan– truly the best of the best! What patients respect most about Dr. Shahar's is that he has their best interests at heart. He will refuse to perform cosmetic procedures if he believes it's unnecessary. As a result, his creative proficiency has been sought after by some of the most prominent people both nationally and internationally.
Secondly, Dr. Shahar's artistic finesse and expert technique creates natural looking results without changing you. Everyone will notice an improvement, but no one will know. Thirdly, he never over corrects and always recommends the most minimal procedure to achieve the utmost natural looking results. Which was my biggest concern. Dr. Shahar also does injectables and non-surgical treatments to make you look like your best natural self!
So let's talk about what he and I decided was best for me and how it went down! I went into my free consultation at the Natural Look Institute offices on Park Ave where I met with Dr. Shahar. During my free consultation, he evaluated my face and we discussed my personal concerns, we then came up with a simple and natural looking solution! We decided it would be best to reduce the fat in my jawline/chin area by using some local anesthesia and inject a tiny amount of natural filler (aka my own fat taken from either your tummy or thigh) into areas that fell a little flat (right under my eyes and upper cheek). This corrects the disproportion of facial features to bring balance and harmony to the face. It is a totally safe procedure with no side effects and no down-time. Its effect lasts for years! So after our consultation we set a date to make my dreams come true 🙂
This all may sound foreign or scary to you but I am telling you… it was nothing and I was in-and-out  in an hour the day of my procedure. Dr. Shahar made me feel so comfortable, normally I get a little nervous around needles but he had me laughing and feeling very relaxed. It's been less than 3 days and I am only experiencing slight swelling but nothing dramatic or noticeable. I feel totally comfortable going about my business as usual! Dr. Shahar has called/texted me personally every day since my procedure to check in and see how I am doing– I feel like this is important to note because it truly speaks to the personal interest he takes in each of his patients. I really felt like he listened to my concerns and was invested in helping resolve them. He is willing to go the extra mile to insure the best care of all his patients. He really makes you feel so comfortable before and after your procedure.
So let's get to the good stuff (photos of before and after arecoming soon– just need to wait for the little bit of swelling under my chin to settle)! For everything to take full effect it can take up to 4-6 weeks but I was out of the house back to normally scheduled programming in less than 2 days (the swelling was mostly because of the fat reduction in my chin but there was no visible bruising in the front of my face).  But I couldn't be happier with the results– already! I feel like sharing this stepping stone to a road of confidence with you all is so important. Everyone deserves to feel comfortable in their own skin and no one should be shamed or feel embarrassed with the path they take there. So here I am putting it all out on the internet for you! So you and whoever else needs to hear this knows they're not alone! You are beautiful as you are but this is something I wanted to do for myself. I will keep you updated over on IG  and TikTok so be sure you are following along 🙂  Like I mentioned before, y'all have watched me grow over the years and I have always been honest. So take my word for it when I say, do what makes you happy, do it for yourself and no one else. I can't recommend Dr. Shahar at the Natural Look Institute enough to y'all for facial rejuvenation– even just for injectables. His work is so natural and conservative. I will definitely be visiting him again in the future… "
Before and after facial fat injections by Dr Shahar: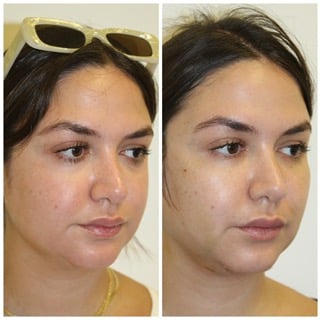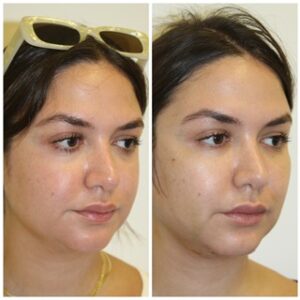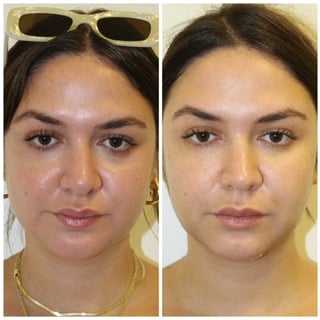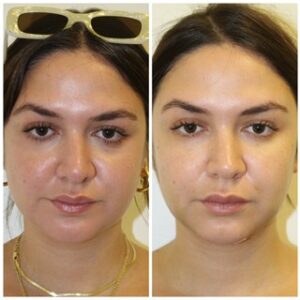 Are you considering facial fat injections? Please call our office at (212) 717-4066 (NYC) or Book a Consultation to arrange for a free consultation with Dr. Shahar. Our New York City practice: Natural Look Institute, accommodates New Yorkers, out of town and international patients.
More on Dr Shahar's fat injection procedure from Lex's Instagram:
View this post on Instagram